Top 5 Highest Paid Bhojpuri Actors List, Per Film Salaries of Bhojpuri Actors:– Bhojpuri film industry is not so small movie industry now its growing every year. Every director and producer making 200 films more than, but super star popular heroes charged maximum value. We will share here on the full list of top 5 Highly Paid Bhojpuri movie actors. We will mention here on complete details. Here is the full and complete list of top 5 highly paid actors in Bhojpuri world salaries per film.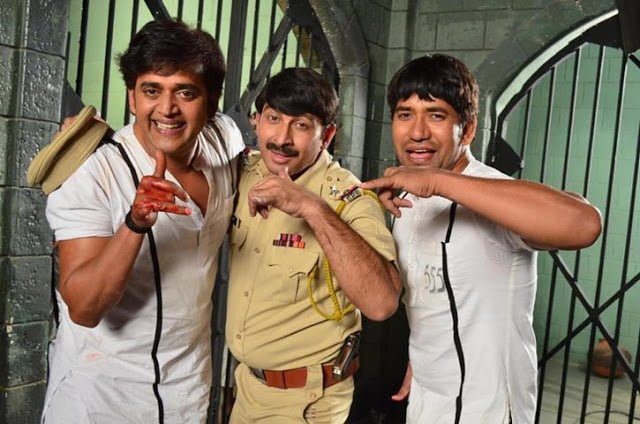 Manoj Tiwari
Manoj Tiwari one of the big mega star. He is available one in the highest paid Bhojpuri film. As source Manoj Tiwari charge 50 Lakhs for every movie and plus profit share in after good response from the audience. Manoj Tiwari singer, presenter, host, actor, and music director from the Bhojpuri movie. He has also sung the hit song name of the movie "Jiya Ho Bihar ke Lal Jiya tu Haazar Sala in Bollywood movie Gangs of Wasseypur.
Ravi Kishan
he is the biggest star of Bhojpuri and Bollywood industry. He working every year more than 15 films. Ravi Kishan who chooses movie carefully is a second highest paid actor in Bhojpuri world. He has one movie charged more than 50 Lakhs per films.
Pawan Singh
Pawan Singh is singer and actor in Bhojpuri film world. He also a highest paid hero. Pawan Singh one movie charged 45 Lakhs per movie. According to our official source, he was paid highest tax from govt. in the film industry in last year.
Khesari Lal Yadav
Khesari Lal Yadav is one of the demandable hero and singer in young youth generation. He charges Rs one film signing 35 Lakhs per movie. He has profit share also from the movie maker after hit his movie on all over the theater.
Dinesh Lal Yadav( Nirahua)
He is most demanded hero in last two, three year. His every movie biggest collection money in the box office. He has charged more than 10 Lakhs per film with revenue share in Bihar, UP, Delhi.